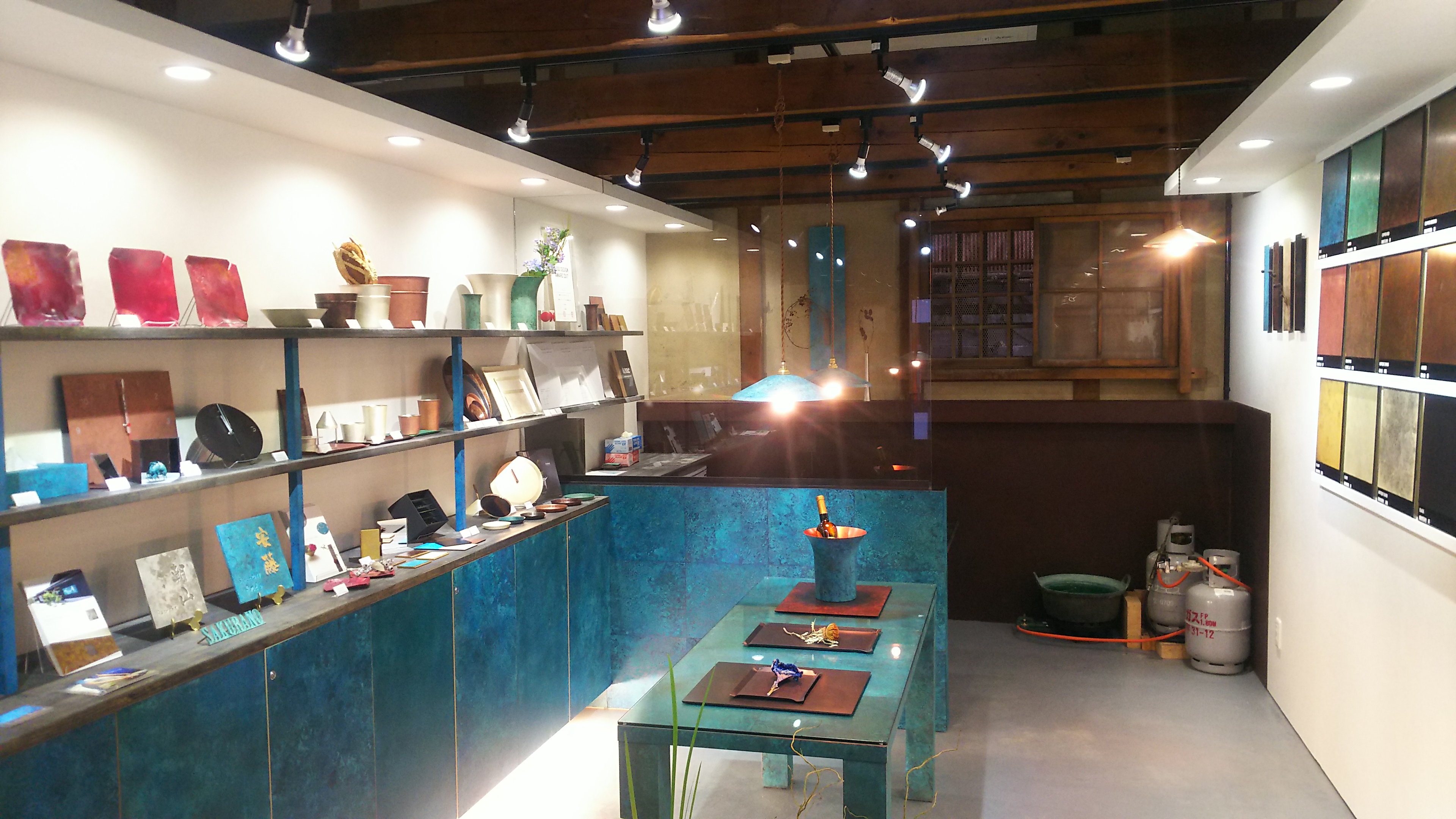 Have you already been there? A gallery that traditional coloring techniques can be experienced opens at Yamacho Valley.
Every single product by momentum factory Orii at once—.
"Orii gallery Hachinokura" has opened this April at "Yamacho Valley" that underwent a full-scale renovation at Yamacho-suji, one of Takaoka's historic streets, utilizing its historic building. 

It is a gallery as well as a workshop space facilitated by momentum factory Orii, a unit that continues to produce fashionable products in various beautiful colors through utilizing unique coloring techniques inspired by Takaoka's traditional metal coloring strategies. 

Here is the only space in which all items, including tableware, interior and exterior items, produced by momentum factory Orii can be seen at once and ordered.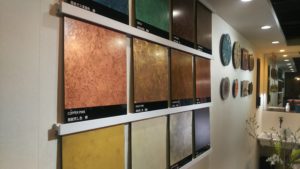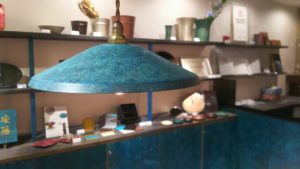 Moreover, a limited number of coloring techniques, out of the numerous metal coloring strategies developed here in Takaoka through the utilization of chemicals, plants and methods using boiling and burning techniques, which all add up to dozens of shades of colors, can actually be experienced at the studio. 

The method being taught as of now (June 2018) is called "nuka-yaki" which is done by applying rice bran (nuka) onto a copper plate, heating it with a burner and finally polishing it. One will use this strategy to color a coaster-size copper plate. Through chemical reaction between the rice barn and copper, one can expect to make one of a kind coaster with a distinct pattern. The copper coaster is lightweight and is very practical in use as well.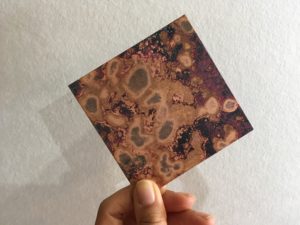 One can sign up for the workshop alone or in groups of two (further negotiation required for larger groups). One can consult to discuss about openings. Why not give it a try? 


<Shop Overview> 
Orii gallery Hachinokura 
・Address: Yamacho-Valley, 6 Konmadashi-machi, Takaoka-shi, Toyama-ken 
・Business Hours: 11:00 – 17:00 Thursday and Friday, 10:00 – 17:00 Saturday and Sunday 
・Closed: Monday, Tuesday and Wednesday 
・Phone Number: 0766-23-9685 (momentum factory Orii), 0766-75-9614 (Yama-cho Valley) 

★20 to 30 minutes required for the coaster coloring workshop. 2000 yen per person (tax included).