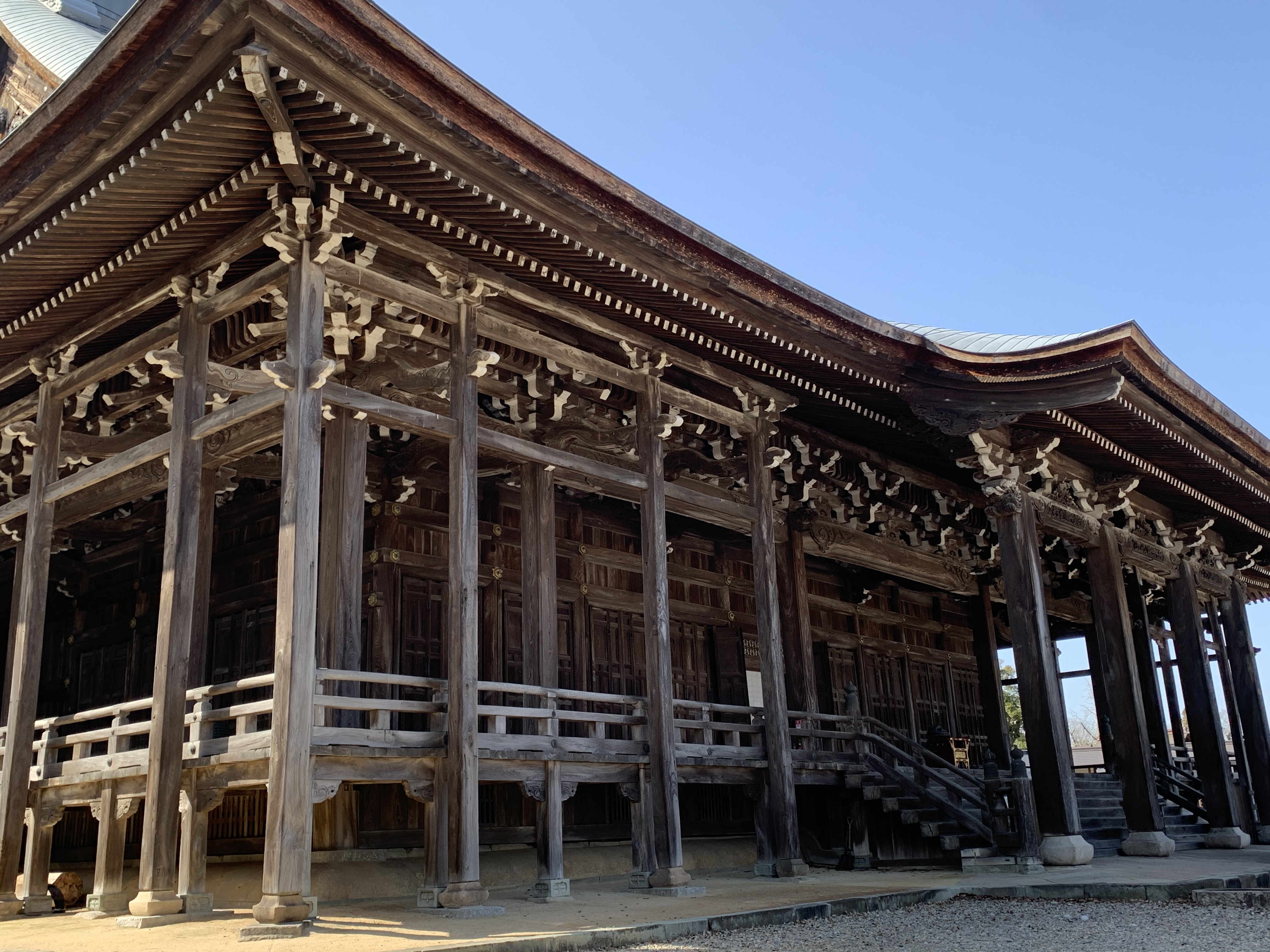 After 23 years, the major Heisei repairs have been completed!
Would you like to visit Unryūzan Shōkōji Temple?
Shōkōji Temple, located in the Fushiki district of Takaoka City, is one of Takaoka's precious historical sites, with a total of 12 buildings, including the main temple building and Karamon, designated as national important cultural properties.
The rise of this vast Shin Buddhist temple dates back to the latter half of the 15th century, during the Sengoku (Warring States) Period. Shōkōji Temple, which boasted great power as a base for Etchū Ikkō Ikki (the Jōdo Shinshū Buddhist uprising), then moved to its present location where the Etchū Province government office of the Nara Period was said to have been in 1584 (Tensho Year 14). During the Edo Period, it maintained a close relationship with the Kaga Maeda Clan and constructed a magnificent temple, while being loved by the region's local religious followers.
Major repairs began in 1998 (Heisei Year 10). While repairing each building according to its level of damage, repairs have been carried out for the past 23 years with the aim of restoring the buildings' appearance to the latter half of the Edo Period. All construction work was completed in September 2020 (Reiwa Year 2). The remaining moat and landscape maintenance were all completed in March.
General tours are already available, but let us introduce the sights of the temple.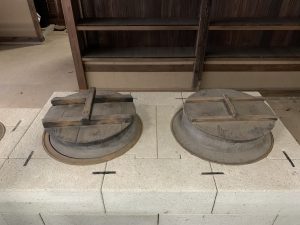 Shōkōji Temple, with its many buildings from the Edo Period that remain as they were, where you can enjoy the scenery of the Edo Period as if you are really there. A new audio guide has been introduced to coincide with the completion of major repairs. We invite you to use the guide in order to further understand the profound charm and attraction of the temple.
In addition, Fushiki also has other spots where you can revisit various time periods, such as the Kitamae Ship Museum and the Manyō History Museum.
The katakuri (dogtooth violet) flowers at the Manyō History Museum are also approaching full bloom.
How would you like to take a walk in the Fushiki district, while visiting Shōkōji Temple for a spring outing?
◎Unryūzan Shōkōji Temple
Visiting Hours:9:00 AM ~ 4:00 PM (admission is open until 3:30 PM)
Construction Cooperation Fee:
Adults;500 yen,Children (junior high school students and younger); Free
◎Takaoka Hatsu Kawaraban (tile block print): Fushiki Kitamae Ship Edition