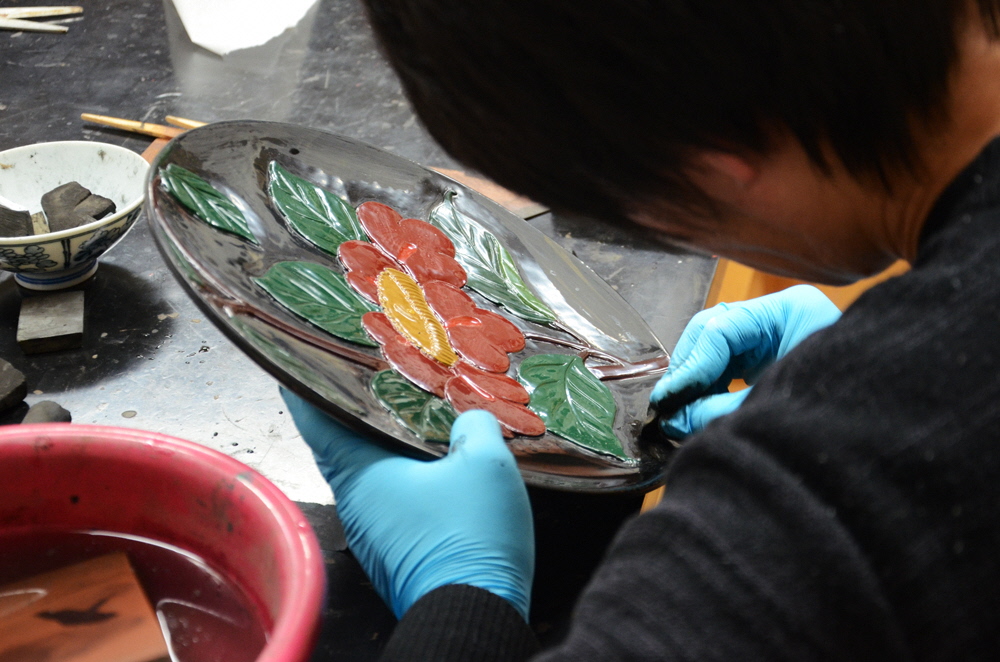 Student projects as well as artwork created by instructors that display the future of Takaoka's traditional culture. 
Takaoka City has a history of holding for those taking part in the traditional industry of Takaoka copperware and Takaoka lacquerware the "Takaoka City Traditional Crafts Industry Human Resources Development School" ever since 1968 for the purpose of improving the traditional crafts industry and educating successors.

1000 students have graduated ever since its launch, and the program created many outstanding artists including holders of the Important Intangible Cultural Property (Living National Treasure), traditional crafts artists and other craftsmen.

Commemorating the 50th anniversary of the founding of this school in the 2018 fiscal year end, an exhibition will be held at the Takaoka Art Museum for three days from March 9 (Fri.) to 11 (Sun.). In the exhibition will be 90 pieces of artwork made by the graduates of the years 2017 and 2018 (class 25), as well as 15 pieces created by instructors including those who are holders of the Takaoka City Traditional Crafts Industry Technologist authorization. There also will be a photo exhibition of the 50-year history of the school.

A memorial lecture meeting will be held on March 10 (Sat.) (see below for details). Please witness the light shedding from past to future and enjoy the numerous wonderful artwork presented at the exhibition.

[Overview]
-Date and time: March 9 (Fri.) – 11(Sat.), 2018, 9:30 – 17:00 (ends at 16:00 on the final day)
-Place: Takaoka Art Museum, Civic Gallery (Takaoka City, Nakagawa 1-1-30)
-Admission fee: free of charge
-Sponsor/ Contact information: Takaoka City Design and Crafts Center, Tel: 0766-62-0520/ Fax: 0766-62-0521/ E-mail: tdcc@suncenter.co.jp

[Related Event: Memorial lecture meeting, "The Work of Kouichi Uchida" (43rd Design Seminar)] 

Kouichi Uchida is a Ceramist / sculptor who has received high praise for his work presented energetically within and without the country. In addition to announcing new work, he also has gathered attention for opening his personal museum archiving Banko Ware, Yokkaichi City's (Mie Prefecture) local crafts method. He will be interviewed for his work ranging from pottery making to community service.

-Date and time: March 10, 2018 (Sat.) 14:30 – 16:15
-Place: Takaoka Art Museum, Bi-Talk Hall (Takaoka City, Nakagawa 1-1-30)
-Fee: free of charge (80 seats, reservations will be prioritized)
-How to apply: Tel/ Fax/ e-mail to the above information regarding Takaoka City Design and Crafts center.