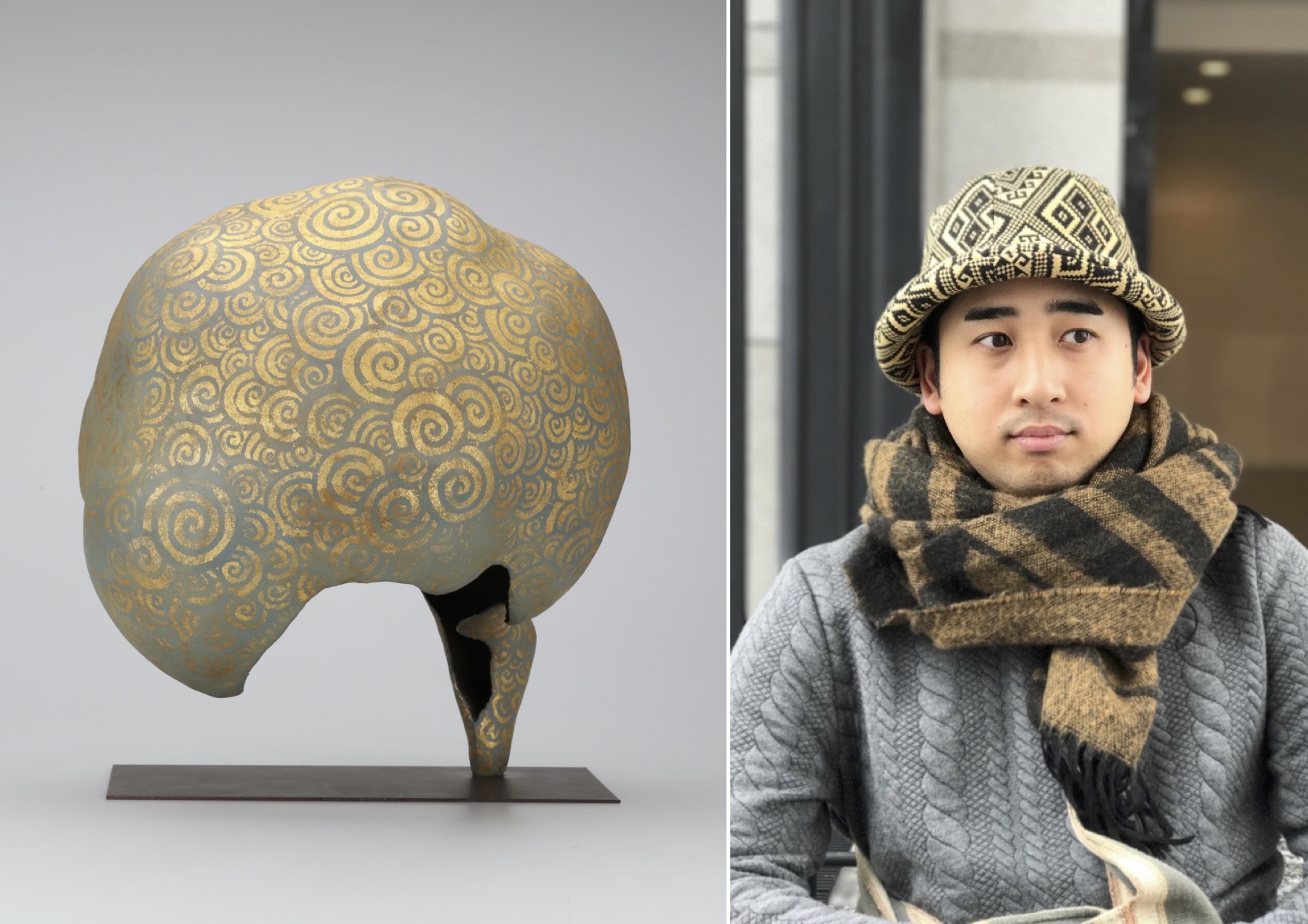 The works of up-and-coming young artists are currently on exhibition!
Do you know about the Hokugin Art Gallery that has just opened in front of Takaoka station?
Last year in 2017, the new Sorae Takaoka building was completed. On that corner, on the first floor of the Hokuriku Bank Station's gallery space, the "Hokugin Art Gallery" is exhibiting the works of young Takaoka and Toyama prefecture craftsmen in a series themed, "Craft Living in Takaoka."
Vol. 1 introduces a metalwork artist, Hayate Ozaki, who is living Takaoka, and Vol. 2 introduces works by glass artist Tomoko Kajiwara and has garnered good reviews.
This spring introduces as Vol. 3 Takumi Azechi, a lacquer artist who studied the lacquer art at Takaoka campus of Toyama University. After completing the Arts and Culture degree in Toyama University's graduate school and having studied in Thailand on an exchange program, Mr. Azechi adopted many Thai techniques and combines them with Japanese lacquer techniques to develop his own style of molding and planar works.
The space is on the open window side facing the street and you can also view it from the outside. The gallery is open until 15:00, but the lights are on until 21:00 so you can enjoy it from the street. Using a Thai technique called Foil Picture, the work series expresses the ever-changing connections between people in spinning three-dimensionality. Please come and visit!
Some exhibitions may also be purchased.
In addition, a solo exhibition of Takumi Azechi's works is scheduled to be held from April 6th (Friday) to April 16th (Monday) at a gallery that is just a short walk from Takaoka station's Zuiryuji entrance (south exit). Since the two times overlap, it's a great chance to enjoy them together.
【Overview】
Hokugin Art Gallery:vol.3 「Small Connections(Enishi)」Takumi Azechi Exhibition
・Exhibition Period:April 4, 2018(Wednesday)~ June 28(Thursday)
・Location:Hokuriku Bank, Takaoka Ekimae Branch(Takaoka City, Shimonoseki 185-11 Sorae Takaoka 1F)
・Business Hours:Weekdays 9:00~15:00 ※You can view from outside the store at night(until 21:00).
【During the Same Period】
NEUTRAL (Nyutoraru) Takumi Azechi Solo Exhibition
・Exhibition Period:April 6, 2018(Friday)~ April 16(Monday)
・Location:gallery&café Venere(Takaoka City, South Station 5-3-1)
・Business Hours:11:00~18:00 ※Last day is until 17:00